There are more than 400 different viruses that can cause infections, including the common cold, the flu, hepatitis, mononucleosis and HIV. Many people choose to have an annual influenza vaccination, or flu shot, but this is only 80 percent effective. Luckily, there are a number of powerful antiviral herbs. We bring to you a HUGE list of antiviral herbs that boost the immune system, reduce inflammation, and fight infections.
Bundle of Herbs
1-3 month supply of each herb is .20 - .34 oz Total Weight 4.5 oz
4-8 month supply each herb is .35 -.77 oz Total Weight 1 pound
Each herb is individually sealed and packed separately by the oz
This is a saving of roughly $200-$450 depending on the herbal supplier if you were to buy each herbal powder by the pound.
This is a very affordable way to sample the herbal powders and see if you like them.

Recommendation: When you receive the bundle please personally test each herb individually. Just place a pinch on the tip of your tongue and wait for an allergic reaction if no allergic reaction occurs then you may mix all the herbs together in the foil bag enclosed with your order. Just a teaspoon per day in your daily smoothie is all you need.


---
What Is a Virus?

A virus is a small infectious agent that can only replicate inside the living cells of other organisms. Viruses can infect all types of life forms — humans, animals, plants and microorganisms, including bacteria and archaea. They're found in almost every ecosystem on Earth, and they're the most abundant type of biological entity.

Viruses have actually been described as "organisms at the edge of life" because they carry genetic material, reproduce and evolve through natural selection, but they lack cell structure, which is generally needed to be considered living.

There are many ways that a virus spreads. In animals, a virus is carried by blood-sucking insects. Some viruses, like influenza, is spread by coughing and sneezing. Viruses like viral gastroenteritis (infectious diarrhea) are transmitted by the fecal–oral route (which is a result of poor sanitation) and are passed from person to person by contact or enter the body through food and water. HIV is one of several viruses that's transmitted through sexual contact and by exposure to infected blood.

The scary thing about contracting a virus is that antibiotics do not work. Vaccines are also unpredictable, and viruses, including those that cause AIDS and viral hepatitis, evade these vaccine-induced immune responses and result in chronic infections.
Example: SMOOTHIE
• ½ cup pineapple
•1 apple
•3 tablespoons of coconut milk
•1 banana
•1 orange
•2 tablespoons Aloe Vera Juice
•1. cup of Kale
•Honey large teaspoon
•Teaspoon of Herbal Bundle
Example: TEA
• Loose white tea leaves 3 pinches
• Loose Rose Hip tea leaves one pinch
• Some honey
• A pinch of your Herbal Bundle
Here is a great video from youtube about glyco's



The Herbs below in red contain Glyconutrients
Kelp
Aloe vera
Fenugreek
Shiitake Mushrooms
Whey protein Isolate
Psyllium Husk Powder

Echinacea Powder
Olive Leaf
Licorice Root
Astragulas Root
Oregon Grape Root
L-Lysine
Hyssop Powder
Ashwaganda root
Pau d arco Powder
Sarsaparilla root Powder
Oregano Powder
St Johns Wart Powder
Lemon Balm Powder
---
Order NOW
Try a 1-3 month supply



$39



Try a 4-8 month Supply



$145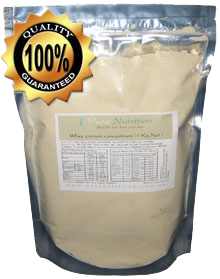 FDA: This product is not intended to diagnose, treat, cure, or prevent any disease.
DISCLAIMER: The information provided on this Site is for educational purposes only. Please consult a Physician/Vet before beginning any treatment program or making any adjustments in your animals health care, diet, and /or lifestyle. Do not remove your pet from any prescribed medications or treatments without consulting your Physician/Vet. Any and all dietary supplements or nutritional products discussed on this Site are not FDA-approved and are not intended to diagnose, treat, prevent, or cure any disease.
The information contained in this website is for general information purposes only. While we endeavor to keep the information up to date and correct, we make no representations or warranties of any kind, express or implied. . None of the dietary supplements or nutritional products discussed on this Site are FDA-approved, and they are not intended to diagnose, prevent, treat, or cure any disease or illness. This Site and its services are for consumer educational use only. Nothing contained in this Site is or should be considered, or used as a substitute for, medical advice, diagnosis, or treatment. This site and its services do not constitute the practice of medicine. Users should always seek the advice of a Physician/Vet with any questions regarding their health or medical conditions. Never disregard, avoid, or delay obtaining medical advice or following the advice of a physician/VET because of something you have seen or read on this Site.

Antiviral herbs | Candida | Lyme info | Chronic lyme | Herpes | Herpes info | HSV | Lyme Disease | Herbs for dogs | Herbal Company | Viral infection | Healing lyme | Stress | Dealing with herpes