Even the healthiest of people get sick every now and then. But by fine-tuning certain aspects of your health routine, such as diet and stress management, you can help strengthen your immune system's defense against bacteria, toxic chemicals, and viruses that cause conditions like the common cold and flu.

From cdc.gov web site:

Lyme disease is caused by the bacterium Borrelia burgdorferi and is transmitted to humans through the bite of infected blacklegged ticks. Typical symptoms include fever, headache, fatigue, and a characteristic skin rash called erythema migrans. If left untreated, the infection can spread to joints, the heart, and the nervous system. Lyme disease is diagnosed based on symptoms, physical findings (e.g., rash), and the possibility of exposure to infected ticks; laboratory testing is helpful if used correctly and performed with validated methods. Most cases of Lyme disease can be treated successfully with a few weeks of antibiotics. Steps to prevent Lyme disease include using insect repellent, removing ticks promptly, applying pesticides, and reducing tick habitat. The ticks that transmit Lyme disease can occasionally transmit other tickborne diseases as well.


---
1-3 month supply of each herb is .20 -.34 oz Total 4.5 oz
4-8 month supply each herb is .35 -.78 oz Total 1 Pound

Each herb is individually sealed and packed separately by the oz
This is a saving of roughly $200-$450 depending on the herbal supplier if you were to buy each herbal powder by the pound.

This is a very affordable way to sample the herbs and see if you like them.

Recommendation: When you receive the bundle please personally test each herb individually. Just place a pinch on the tip of your tongue and wait for an allergic reaction if no allergic reaction occurs then you may mix all the herbs together in the foil bag enclosed with your order. Just a teaspoon per day in your daily smoothie is all you need.

Example: SMOOTHIE
• ½ cup pineapple
•1 apple
•3 tablespoons of coconut milk
•1 banana
•1 orange
•2 tablespoons Aloe Vera Juice
•1. cup of Kale
•Honey large teaspoon
•Teaspoon of Herbal Bundle
Example: TEA
• Loose white tea leaves 3 pinches
• Loose Rose Hip tea leaves one pinch
• Some honey
• A pinch of your Herbal Bundle
Herbal Bundle Glyconutrients with herbs
Here is a great video from youtube about glyco's



• Kelp Powder
• Aloe Vera Powder
• Fenugreek Powder
• Shiitake Mushroom Powder
• Whey Protein Isolate
• Trehalose
• Ginkgo Powder
• Psyllium Husk powder
• Pau d' arco  Powder  
• Olive Leaf Powder
• Liquorice
• Wheatgrass Powder
• Spirulina Powder
• Chlorella Powder
• Cat's Claw Powder
• Red Reishi Mushroom
• Echinacea Angustifolia
• Turmeric powder
• Pumpkin Seed Powder
• Sarsaparilla root powder
• Eleuthero Root powder
• Balck Walnut Hull Powder
• Nettle leaf powder
• Gymnema Powder

Thank you for supporting Lyme disease awareness
---
Order NOW
Try a 1-3 month supply



$45



Try a 4-8 month Supply



$129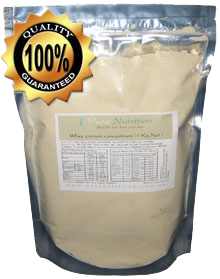 FDA: This product is not intended to diagnose, treat, cure, or prevent any disease.
DISCLAIMER: The information provided on this Site is for educational purposes only. Please consult a Physician/Vet before beginning any treatment program or making any adjustments in your animals health care, diet, and /or lifestyle. Do not remove your pet from any prescribed medications or treatments without consulting your Physician/Vet. Any and all dietary supplements or nutritional products discussed on this Site are not FDA-approved and are not intended to diagnose, treat, prevent, or cure any disease.
The information contained in this website is for general information purposes only. While we endeavor to keep the information up to date and correct, we make no representations or warranties of any kind, express or implied. . None of the dietary supplements or nutritional products discussed on this Site are FDA-approved, and they are not intended to diagnose, prevent, treat, or cure any disease or illness. This Site and its services are for consumer educational use only. Nothing contained in this Site is or should be considered, or used as a substitute for, medical advice, diagnosis, or treatment. This site and its services do not constitute the practice of medicine. Users should always seek the advice of a Physician/Vet with any questions regarding their health or medical conditions. Never disregard, avoid, or delay obtaining medical advice or following the advice of a physician/VET because of something you have seen or read on this Site.

Antiviral herbs | Candida | Lyme info | Chronic lyme | Herpes | Herpes info | HSV | Lyme Disease | Herbs for dogs | Herbal Company | Viral infection | Healing lyme | Stress | Dealing with herpes